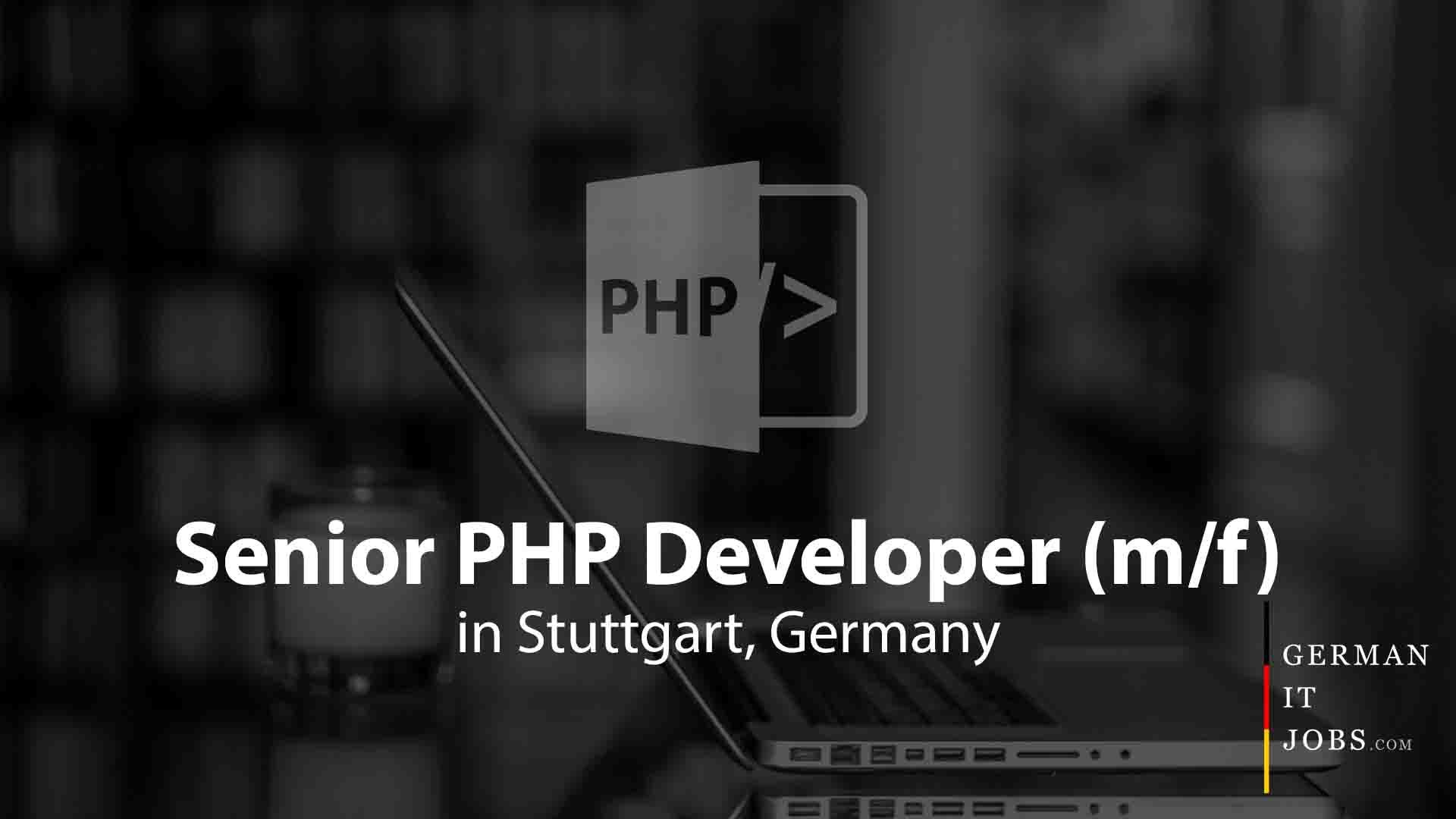 © Karl Lorey, license: all rights reserved, source: German IT Jobs
Job closed: No problem, below are the most similar jobs still waiting for your application.
Senior PHP Developer (m/f) eCommerce
We love eCommerce, the internet and software and therefore we made it our own duty to help our customers to strive fort he best. We developed a software to make the most of multi channel eCommerce through the integration of all marketplace connections and controlling all process elements on an easy to use and easy to bill cloud based software. To make our product more efficient and better for our huge customer base, we are looking for new team members to join our team in Stuttgart, Germany.
What are your tasks:
Developing of complex and individual Software in PHP, MySQL, (X)HTML, JavaScript and CSS
Document the customer requierements and pricing them
Maintenance and adding new features to our product and scripts already in place
Most important, having fun in what you are doing
Your profile:
You should have a high interest in the digital sphere
At least 3 years of experience with PHP, MySQL, HTML, CSS & JavaScript
Strive for development in you field to always stay on track on new technologies
Open teamplayer with a passion for agile development
Ideally you already have experience with eCommerce
What we offer you:
Always challenging projects with a lot of autonomy, flexible working hours and a great variety of trainings to develop your skills. We also value our company culture where we try to maintain a StartUp culture with open doors and flat hierarchies.
Relocation:
We understand that relocating to another country is not a decision someone makes in heart beat. So we would like to support you where we can. This being said, we will offer you support during the visa application, get you set up in Stuttgart with all the necessary paperwork and registrations and we will make sure you have a great experience to get settled here in Germany. We do have some experience in helping people moving from countries outside of the EU to Germany.
Your place of work
Find out about the job's city and where you're going to live.

Stuttgart
Stuttgart, capital of southwest Germany's Baden-Württemberg state, is known as a manufacturing hub. Mercedes-Benz and Porsche have headquarters and museums here. The city is filled with greenspaces, which wrap around its center. Popular parks include the Schlossgarten, Rosensteinpark and Killesbergpark. Wilhelma, one of the largest zoos and botanical gardens in Europe, is just northeast of Rosenstein Castle.
Similar jobs
Not the perfect job for you?
The following opportunities could be your perfect match.
Sorry, no similar jobs at the moment.
It's too late...
Sorry, the application deadline is already over. Sign up to get informed about open positions first and never miss a job again.
Job Facts short and efficient - how Germans like it
Location
Stuttgart
Region
Stuttgart
Category
Startup
Employment
full time
Work-week
35 - 40h
Employment start
ASAP
Salary
negotiable
Relocation
several relocation benefits, see description
Language
English or German
Posted
4 years, 9 months ago
Closing in
0 minutes
Any questions left?
Ask our recruiter below for details!
Nothing found?
Filter differently and find your dream job
Jobs by Technology
Looking for a job with a specific technology? Here are our most-wanted technologies.
Jobs by Programming Language
These are our jobs filtered by programming language. Choose your stack, choose your destiny.
Jobs by Region
Already have a specific region/city in Germany in mind? Then check our most popular areas.
or see all regions
Don't miss your dream job!
Join 2000+ developers getting new jobs via their preferred platform.