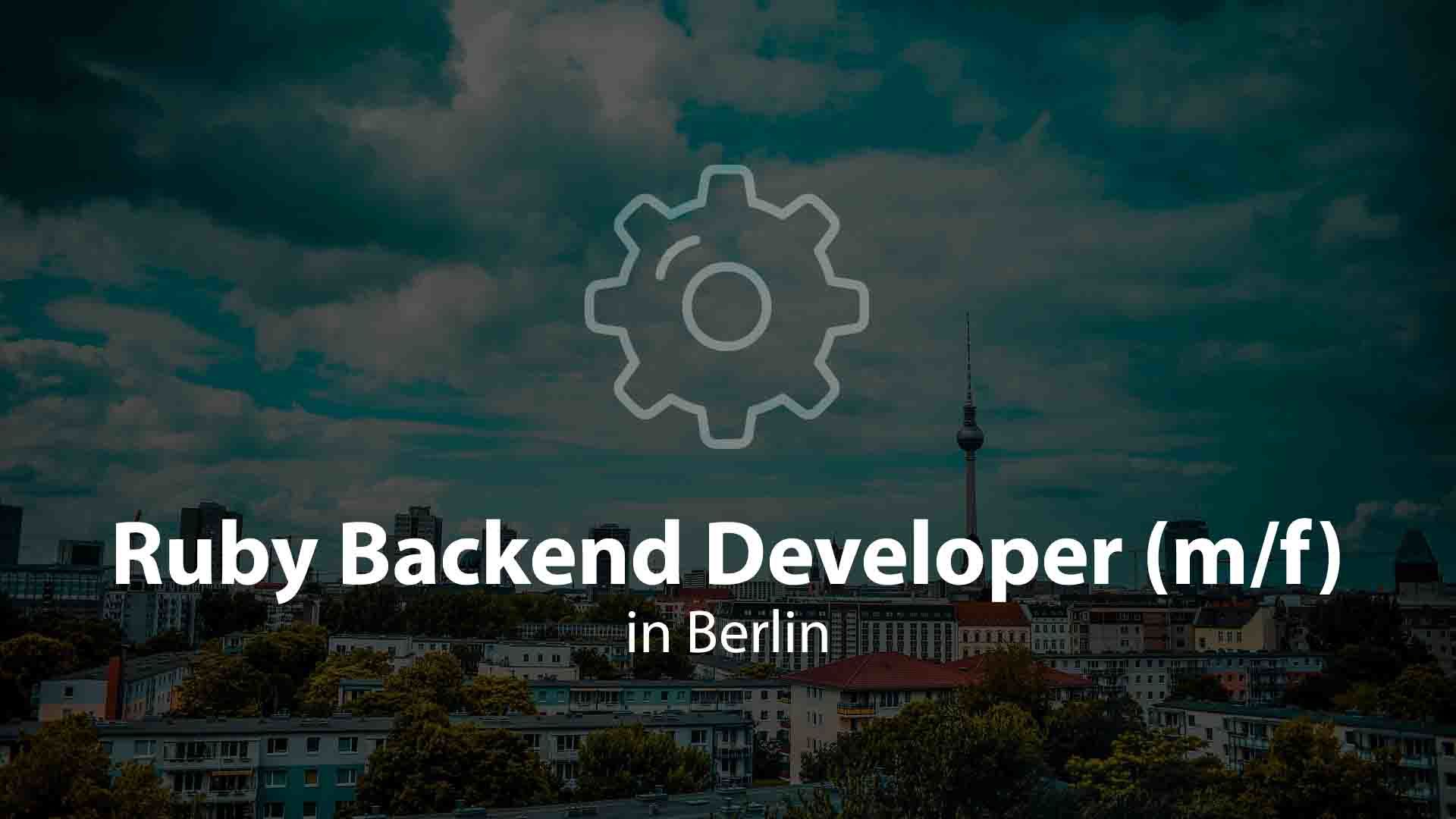 © Karl Lorey, license: all rights reserved, source: German IT Jobs
Job closed: No problem, below are the most similar jobs still waiting for your application.
Ruby Backend Developer (m/f)
Ruby Backend Developer (m/f)
Our company is in the making of being the Adwords Platform for offline Advertising and Promotion. We offer companies commercial areas in different places all over Germany for rent to promote and advertise their brand or product. We are a full service platform and also offer everything around the needs of our customers. It is an one stop, one invoice service for reaching the targeted customer base offline. Our customers are the who is who of German StartUp Brands as well as a lot of traditional ones. Due to a lot of different vendors all over Germany and the high demand we are working with a lot of APIs and are always developing new features to our platform. Our Team currently is three people big and we are looking to double our developing department by the end of the year. We are therefore looking for a talented Ruby Backend Developer (m/f) to make our Platform better and faster. You will work with us in one of the most vibrant cities in Germany, Berlin! Come and join us on our mission.
Your Tasks
You will independently develop new features for our webapp
You will build and enhance our backend, especially our sufficient and complex API
You will integrate the interfaces to our partners and services we offer on our platform
Requirements
You have a deep knowledge of Ruby and have finished at least one project in this language
You have worked with Git (Github), Ruby on Rails and PostgreSQL
You are considered as an analytic and structured individual
You value an open environment with a great feedback culture and open communication
Our Offer
We are not only preaching flat hierarchies, we are living them
You will have a great atmosphere as we are a young company still living the StartUp spirit
You will take over responsibility for your tasks right away
Linux/Mac OS X, TDD, Code Reviews and Continuous Deployment
Relocation
As we are looking to fill this position with another family member to us, we will support you in any way possible. So let's get in touch and see how we can help you.
Your place of work
Find out about the job's city and where you're going to live.

Berlin
Berlin, Germany's capital, dates to the 13th century. Nowadays, it's home to a thriving startup scene on eye-level with other cities worldwide. Berlin not only Germany's biggest city and capital, but also Germany's most vibrant and open city with a lot of expats and English-speaking people from all over the world. Perfect for internationals and as a first step when relocating to Germany.
Similar jobs
Not the perfect job for you?
The following opportunities could be your perfect match.
Sorry, no similar jobs at the moment.
It's too late...
Sorry, the application deadline is already over. Sign up to get informed about open positions first and never miss a job again.
Job Facts short and efficient - how Germans like it
Location
Berlin
Region
Berlin
Category
Startup
Employment
full time
Work-week
35 - 40h
Employment start
ASAP
Salary
negotiable
Relocation
several relocation benefits, see description
Language
English or German
Posted
4 years, 9 months ago
Closing in
0 minutes
Any questions left?
Ask our recruiter below for details!
Nothing found?
Filter differently and find your dream job
Jobs by Technology
Looking for a job with a specific technology? Here are our most-wanted technologies.
Jobs by Programming Language
These are our jobs filtered by programming language. Choose your stack, choose your destiny.
Jobs by Region
Already have a specific region/city in Germany in mind? Then check our most popular areas.
or see all regions
Don't miss your dream job!
Join 2000+ developers getting new jobs via their preferred platform.