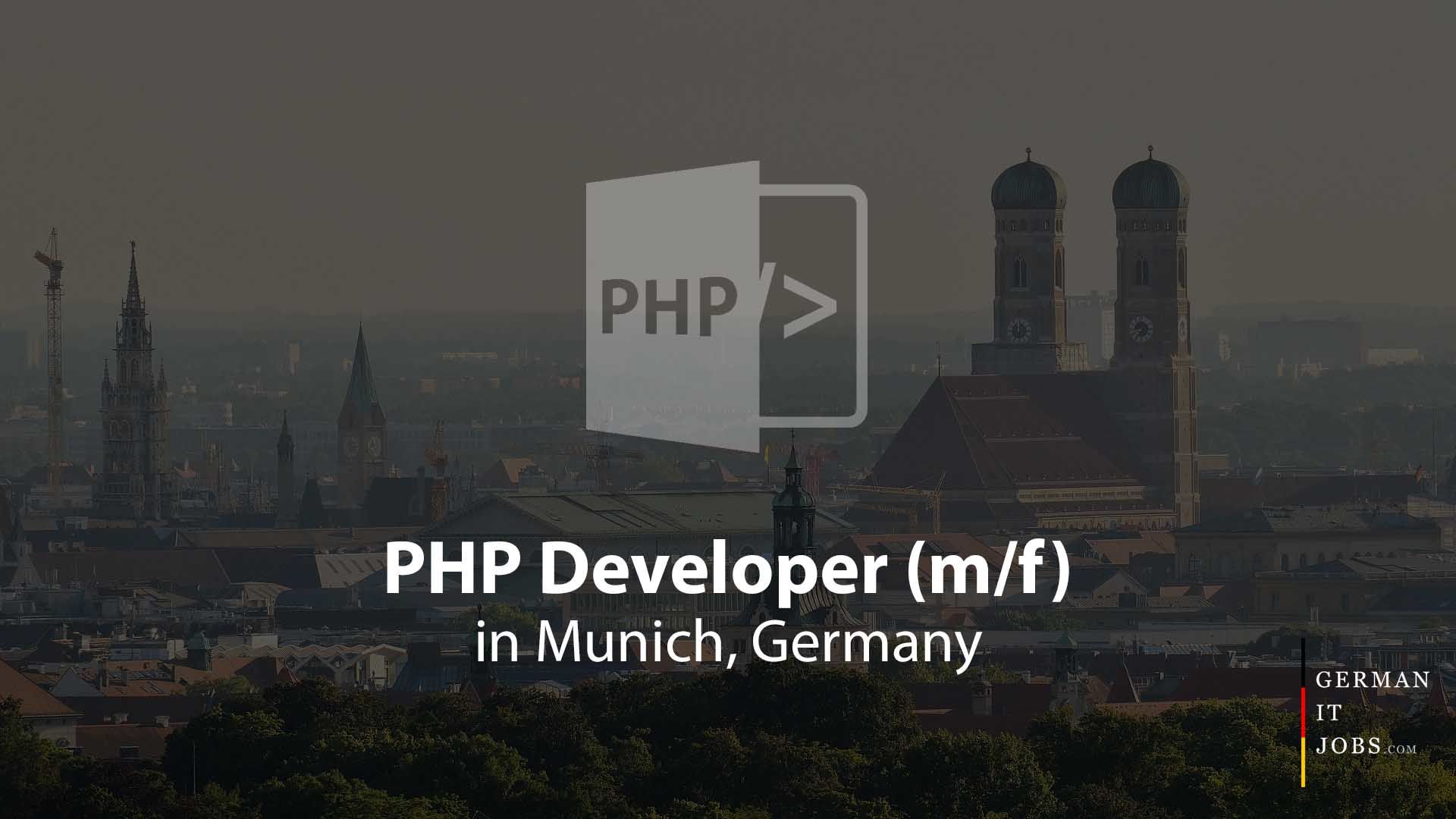 © Karl Lorey, license: all rights reserved, source: German IT Jobs
Job closed: No problem, below are the most similar jobs still waiting for your application.
PHP Developer (m/f)
Our mission is to inspire and make every home a beautiful home. We are on a quest to bring the wonders of eCommerce for home & living to our more than 26 million members in 14 international countries on three continents. In less than 5 years on the market, we have grown to more than 219 million Euros in annual sales, and the opportunity ahead of us is massive. Our team is the secret to our success. Our more than 1,500 team members balance creativity and style with innovative technology and strong business fundamentals. We are proud to be working with inspiring colleagues who are smart, fun, ambitious, and looking for the challenge to transform an industry and take it into the future. Do you think this could be you? To pursue our ambitious expansion strategy, we are looking for a Senior PHP Developer (m/f). As a senior developer, you will design and develop complex web applications and modules for our eCommerce platform. Furthermore you will optimize our platform for scalability during peak traffic hours. Adhering to agile SW-development methodologies you will also ensure code quality and enforce best practices by communicating and sharing them to team members.
Our Technologies:
6 OOP, Zend Framework, Yii Framework, MVC
HTML5, CSS, Sass, jQuery, Ext JS, Ajax
PHPUnit, PHPCodeSniffer, PHPDoc, PHP Depend, PHPMD, Selenium
REST, JSON, SOAP
Debian, nginx, MySQL, RabbitMQ, Memcache, Solr
Git
Your Profile:
At least four years of experience in development with PHP5.6 OOP (Zend Framework experience is a plus, Yii, symfony, CakePHP and CodeIgniter are also valued)
Experience with MySQL
Proactive, goal-oriented, reliable character and self-structured way of working
Fluency in English, while German is a plus
What we offer:
A truly shaping IT development position with high degrees of responsibility and autonomy
Plenty of room for personal growth, professional development and high impact
A highly talented, dynamic, and international team
Entrepreneurial experience in a well-financed, high-growth eCommerce company
An office based in the heart of Munich
Your place of work
Find out about the job's city and where you're going to live.

Munich
Not only home of the world-famous Oktoberfest, but also a lot of big companies, including BMW. On sunny days, you can see the nearby alps on the horizon.
Similar jobs
Not the perfect job for you?
The following opportunities could be your perfect match.
Sorry, no similar jobs at the moment.
It's too late...
Sorry, the application deadline is already over. Sign up to get informed about open positions first and never miss a job again.
Job Facts short and efficient - how Germans like it
Location
Munich
Region
Munich
Category
Startup
Employment
full time
Work-week
35 - 40h
Employment start
ASAP
Salary
negotiable
Relocation
several relocation benefits, see description
Language
English or German
Posted
4 years, 9 months ago
Closing in
0 minutes
Any questions left?
Ask our recruiter below for details!
Nothing found?
Filter differently and find your dream job
Jobs by Technology
Looking for a job with a specific technology? Here are our most-wanted technologies.
Jobs by Programming Language
These are our jobs filtered by programming language. Choose your stack, choose your destiny.
Jobs by Region
Already have a specific region/city in Germany in mind? Then check our most popular areas.
or see all regions
Don't miss your dream job!
Join 2000+ developers getting new jobs via their preferred platform.