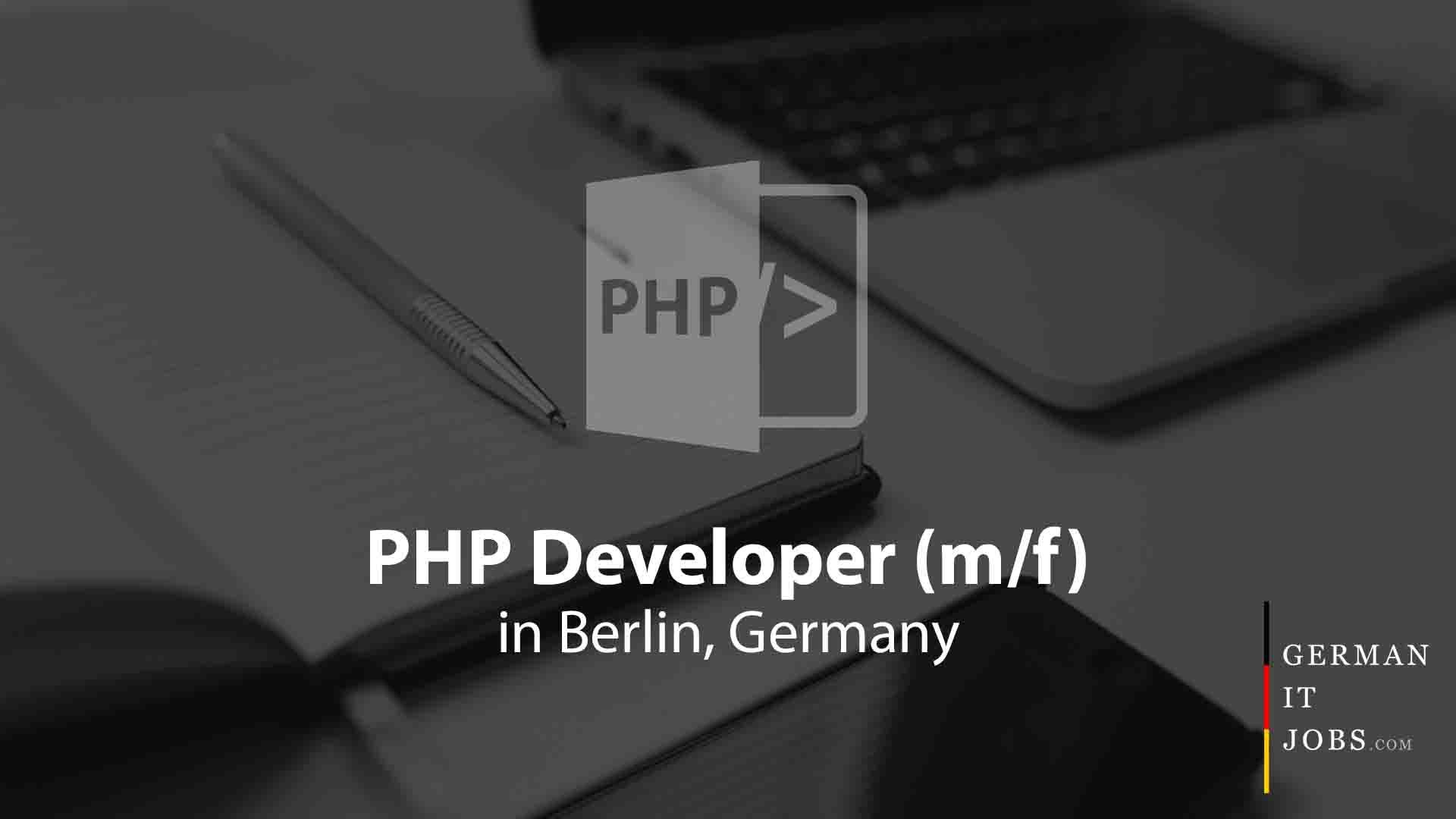 © Karl Lorey, license: all rights reserved, source: German IT Jobs
Job closed: No problem, below are the most similar jobs still waiting for your application.
PHP Developer (m/f)
PHP Developer (m/f)
We are a dynamic, customer-oriented company and offer a variety of products and services around eCommerce. As a leading agency in our field we support our customers from the idea all the way through setting up a shop and even hosting it. A full service provider. Despite of having years of experience and constant growth we have maintained a start-up character and we still focus on innovative, flexible solutions and ideas of our employees. For our German development department in Berlin we are looking for a talented PHP Developer to join the team.
Key Responsibilities:
You design and develop new web applications
You refine and maintain our existing web applications
You take part in extensive national and international projects
You assist our team in introducing best practices and standards
Requirements:
You have gained at least 3 years of professional experience in PHP
You are used to work with JavaScript
Knowledge of Shopware or OXID eCommerce Solutions
You use Git/SVN
You have the flexibility to work on different projects at the same time
You are a quick learner and you have a fast perception
Your English is fluent; German language skills are a plus
Benefits:
Free drinks and fruits
Internal on-the-job trainings
Events and Congresses to improve your field of expertise
Team Events (we take our employees to different activities throughout the year)
Great location with lots of great places nearby
Our office in Berlin is in the heart of the city. Berlin is known for its vibrant life style and the amazing sub cultures. The city has a lot to offer, from night clubs to museums and parks, Berlin leaves nothing unsatisfied. A little bit outside of Berlin you can even take a dive into a close up lake and enjoy some hours away from all the noise. Join our PHP Developing team in one of the most interesting city in Europe.
Your place of work
Find out about the job's city and where you're going to live.

Berlin
Berlin, Germany's capital, dates to the 13th century. Nowadays, it's home to a thriving startup scene on eye-level with other cities worldwide. Berlin not only Germany's biggest city and capital, but also Germany's most vibrant and open city with a lot of expats and English-speaking people from all over the world. Perfect for internationals and as a first step when relocating to Germany.
Similar jobs
Not the perfect job for you?
The following opportunities could be your perfect match.
Sorry, no similar jobs at the moment.
It's too late...
Sorry, the application deadline is already over. Sign up to get informed about open positions first and never miss a job again.
Job Facts short and efficient - how Germans like it
Location
Berlin
Region
Berlin
Category
Startup
Employment
full time
Work-week
35 - 40h
Employment start
ASAP
Salary
negotiable
Relocation
several relocation benefits, see description
Language
English or German
Posted
4 years, 9 months ago
Closing in
0 minutes
Any questions left?
Ask our recruiter below for details!
Nothing found?
Filter differently and find your dream job
Jobs by Technology
Looking for a job with a specific technology? Here are our most-wanted technologies.
Jobs by Programming Language
These are our jobs filtered by programming language. Choose your stack, choose your destiny.
Jobs by Region
Already have a specific region/city in Germany in mind? Then check our most popular areas.
or see all regions
Don't miss your dream job!
Join 2000+ developers getting new jobs via their preferred platform.