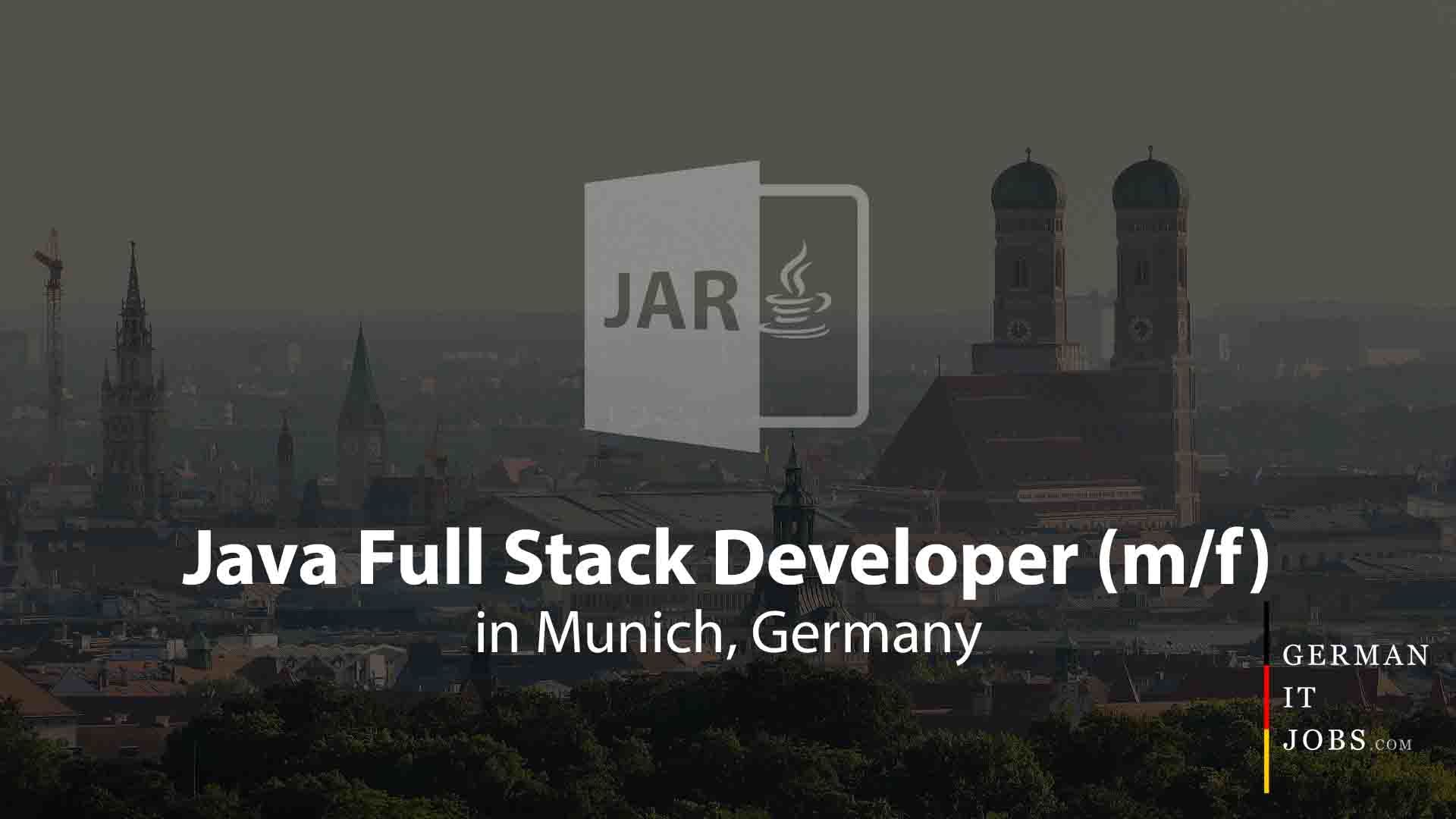 © Karl Lorey, license: all rights reserved, source: German IT Jobs
Job closed: No problem, below are the most similar jobs still waiting for your application.
Java Full Stack Developer (m/f)
We are looking for an 
Junior Android Developer (m/f)
 to join our team and help us setting the trends in the mobile and online fitness world. At your new job you will work closely with our backend IT team, our product/design team and QA to craft awesome mobile applications for our customers.
Responsibilities:
Work in our small core team that drives websites and apps
Enhance our architecture in a way that makes it easier to add features now and in the future
Enhance our User Interface and the User Experience to make our Plattform even better
You always have an eye on reduction of complexity and maintainability
Preferred skills and qualifications:
Passion for clean and maintainable code. You know what happens when things get ugly and spaghetti systems take over
Profound knowledge with architecture that drive multiple clients systems (web and apps)
Strong skills in Java and/or JVM based languages
Strong skills in HTML5 / CSS and JavaScript. AngularJS, gulp and SASS skills are a plus
Ability to write quality unit test
Experience in designing and writing software for cloud computing environments, AWS knowledge is highly appreciated
Knowledge with Spring Framework is definitely a plus
Ability to clearly communicate your ideas and help others express theirs
Fluent in English. German skills are a plus
What to expect:
Working in an ambitious international team
A customized working environment that fits your needs. Select the world you prefer: Mac/Win/Linux and the IDE you love and like
High degree of responsibility and impact with your work on the product and company
Your place of work
Find out about the job's city and where you're going to live.

Munich
Not only home of the world-famous Oktoberfest, but also a lot of big companies, including BMW. On sunny days, you can see the nearby alps on the horizon.
Similar jobs
Not the perfect job for you?
The following opportunities could be your perfect match.
SQL

PHP

JavaScript

HTML

and

Git

Customer Relationship Management (CRM)

REST API

MySQL

E-Commerce

Redis

RabbitMQ

SOAP
As a Softwaredeveloper (m/f/d) you will support us in the further development of our B2B platforms.

PHP

JavaScript

and

Wordpress

React

NodeJS
Sendinblue is the European leader in digital marketing software.


JavaScript

HTML

CSS

and

Content Management System

React

E-Commerce
The Berlin-based vertical commerce company Berlin Brands Group, founded as Chal-Tec GmbH in 2005 by Peter Chaljawski, has been successfully producing and selling products for consumers in the area of home & living, consumer electronics, sound &am


Kotlin

Java

Swift

Objective C

Dart

and

Android

Flutter

iOS
Join an early-stage health tech startup as Mobile Engineer from day one...


It's too late...
Sorry, the application deadline is already over. Sign up to get informed about open positions first and never miss a job again.
Job Facts short and efficient - how Germans like it
Location
Munich
Region
Munich
Category
Startup
Employment
full time
Work-week
35 - 40h
Employment start
ASAP
Salary
negotiable
Relocation
several relocation benefits, see description
Language
English or German
Posted
4 years, 10 months ago
Closing in
0 minutes
Any questions left?
Ask our recruiter below for details!
Nothing found?
Filter differently and find your dream job
Don't miss your dream job!
Join 2000+ developers getting new jobs via their preferred platform.