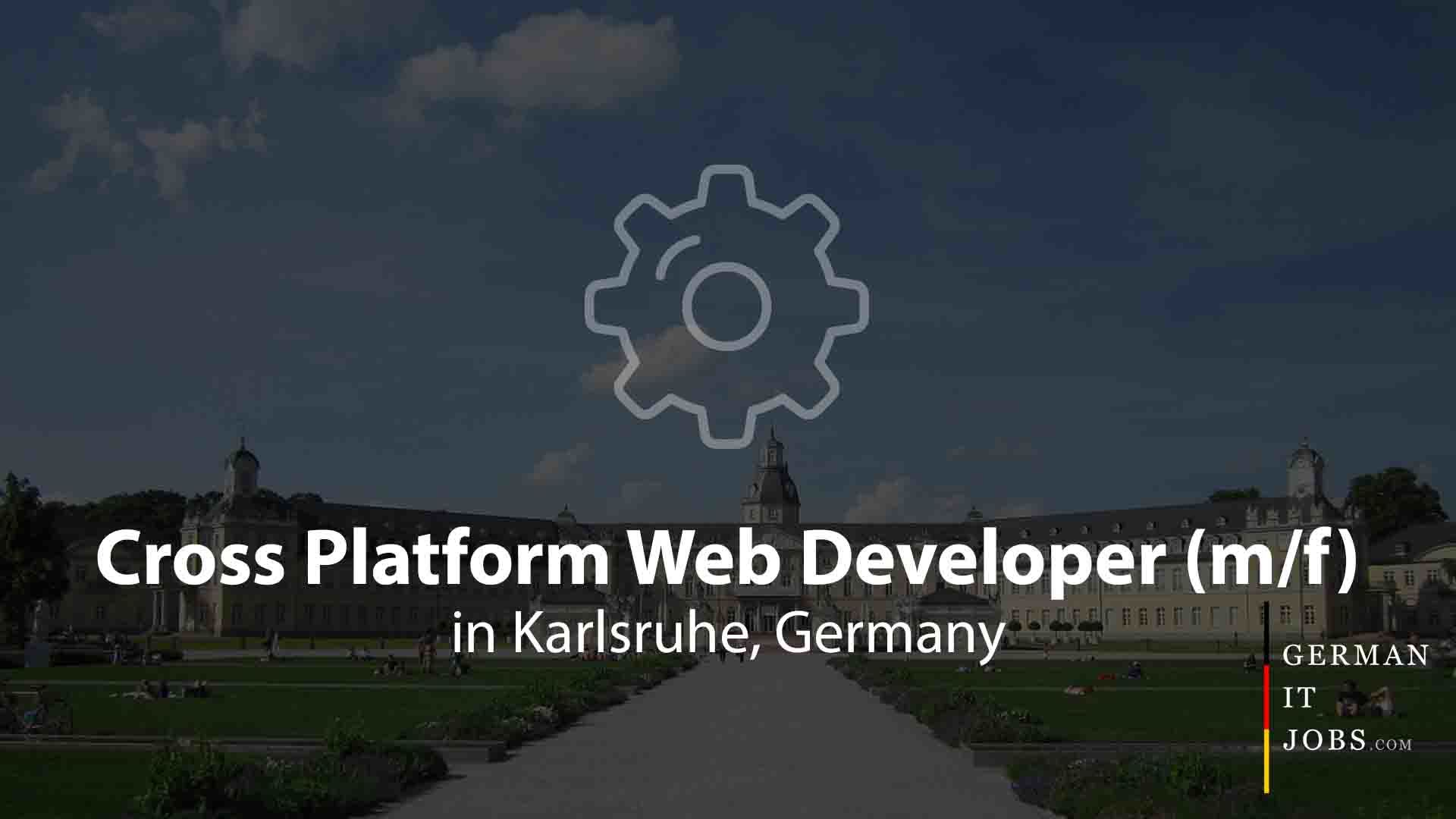 © Karl Lorey, license: all rights reserved, source: German IT Jobs
Job closed: No problem, below are the most similar jobs still waiting for your application.
Cross Platform Web Developer (m/f)
Cross Platform Web Developer (m/f)
Chat. Play. Flirt. - With over 1.000.000 users we are the biggest chat-community in Germany and enable like minded people to get in touch with each other. You can experience our service either on the go via your iOS or Android device, or in the comfort of your home and with high standards of security. Our users are our biggest treasure and we are trying to save them from unwanted content and even created an emergency system to support those in need. But we are not just here for fun, our community actively stands for more tolerance and acceptance in the world. Non Profit Organizations Unicef or Amadeu Antonio Stiftung are also supported through throwing light on their activities and through charity. To align our products on all devices and on all platforms, we are looking for a Cross Platform Web Developer (m/f).
Your Tasks
You will develop webbased cross platfrom components (desktop, Android and iOS)
You will define architectural decisions
As an expert in your field you will support our team with concepts and development of new features
Your Skills
You are motivated and higly identify yourself with your developing work
Hand-on: you are actively developing with us our growing code base in HTML5, CSS3 and JavaScript
You have deep knowledge with projects in AngularJS or React JS
You have worked with design patterns and you strive for good code quality
Your Benefits
We are a stable company for 15 years and love what we are doing. Therefore we treat our employers like a family. Our culture is very family oriented and we start each day with a free breakfast. Snacks and drinks are also available for everyone. To make you feel appreciated we will give you responsibility right away and you will work with great people to achieve your challenges.
Relocation
We will help you to get set up here in Germany by paying for your moving costs as well as supporting you to find an apartment in Karlsruhe.
Your place of work
Find out about the job's city and where you're going to live.

Karlsruhe
Home to one of the best technical universities in Germany and a big tech and startup ecosystem while still being close to the Black Forest.
Similar jobs
Not the perfect job for you?
The following opportunities could be your perfect match.
Sorry, no similar jobs at the moment.
It's too late...
Sorry, the application deadline is already over. Sign up to get informed about open positions first and never miss a job again.
Job Facts short and efficient - how Germans like it
Location
Karlsruhe
Region
Karlsruhe
Category
Startup
Employment
full time
Work-week
35 - 40h
Employment start
ASAP
Salary
negotiable
Relocation
several relocation benefits, see description
Language
English or German
Posted
4 years, 9 months ago
Closing in
0 minutes
Any questions left?
Ask our recruiter below for details!
Nothing found?
Filter differently and find your dream job
Jobs by Technology
Looking for a job with a specific technology? Here are our most-wanted technologies.
Jobs by Programming Language
These are our jobs filtered by programming language. Choose your stack, choose your destiny.
Jobs by Region
Already have a specific region/city in Germany in mind? Then check our most popular areas.
or see all regions
Don't miss your dream job!
Join 2000+ developers getting new jobs via their preferred platform.