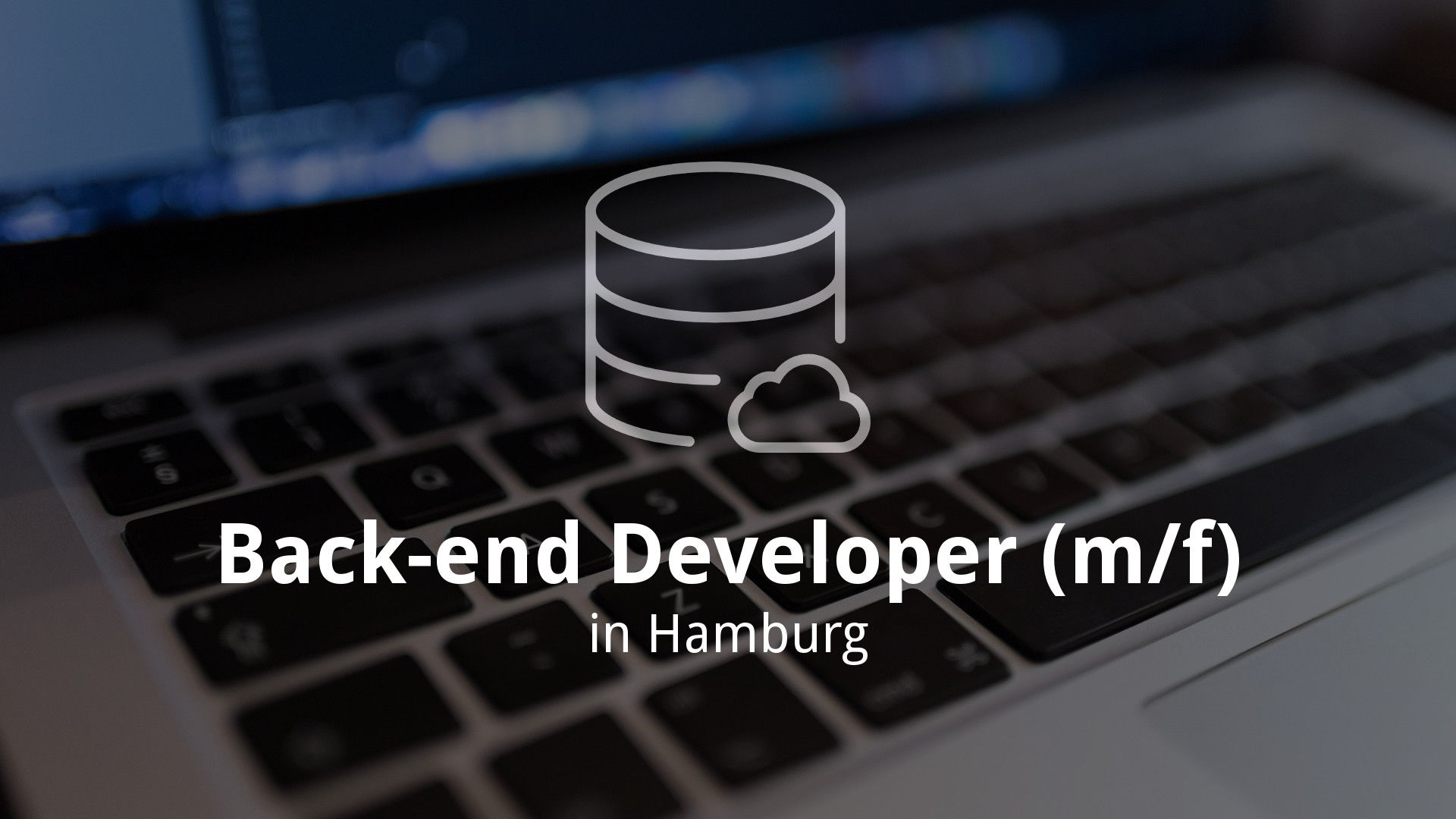 © Karl Lorey, license: all rights reserved, source: German IT Jobs
Job closed: No problem, below are the most similar jobs still waiting for your application.
Back-End Developer (m/f) in Hamburg, Germany
We are looking for a back-end developer to help design and build the next evolution of our platform. If you have the desire to build a platform with powerful features but intuitive design, experience building scalable back-end platforms, and want to work in the friendly but driven environment of a fast-growing technology company, we look forward to having you join our team! Our company provides a programmatic advertising platform for eCommerce customers. By providing the tools for eCommerce companies to link their advertising campaigns to their store's success, we help them expand their reach and grow their business faster and more efficiently. Your responsibilities will include implementing business processes, data management, API development, and building connections to our service providers and partner companies. Responsibilities:
Develop high performance server-side platform
Design and manage scalable data platforms
Work with partners to integrate products and provide necessary interfaces
Provide maintenance and support as needed
Requirements:
Strong skills with JVM-based languages, preferably Groovy
Familiarity with Grails or other Web Application Frameworks
Experience with server administration, performance debugging and tuning
Degree in Computer Science, Engineering, or similar study
Fluent English
German helpful!
Extras:
Experience working with JavaScript or other scripting languages
Knowledge of the advertising technology market
Familiarity with developing for multiple channels (desktop, mobile, video, etc)
Experience with agile development methods
Knowledge of API Design principles and related experience
What We Offer:
An agile and innovation-driven team in Hamburg, Germany
Ability to immediately contribute to production products
Opportunities for personal and professional development
Friendly and social atmosphere within our team and with other technology companies
Help with residence permits for non-EU citizens
Basic German language courses for non-native speakers
Competitive compensation that rewards your contribution and dedication
Your place of work
Find out about the job's city and where you're going to live.

Hamburg
The city of Hamburg has a well-deserved reputation as Germany's Gateway to the World. It is the country's biggest port and the second-busiest in Europe, despite being located astride the River Elbe, some 100 kilometres from the North Sea. It is also Germany's second largest city with a population of over 1.8 million and the Greater Hamburg Metropolitan Region has a population of over four million. Hamburg is proud of its status as a "Free and Hanseatic City" and thus shares the same status as a province, making up one of Germany's 16 federal-states or Bundesländer.
Similar jobs
Not the perfect job for you?
The following opportunities could be your perfect match.
Sorry, no similar jobs at the moment.
It's too late...
Sorry, the application deadline is already over. Sign up to get informed about open positions first and never miss a job again.
Job Facts short and efficient - how Germans like it
Location
Hamburg
Region
Hamburg
Category
Startup
Employment
full time
Work-week
35 - 40h
Employment start
ASAP
Salary
negotiable
Relocation
several relocation benefits, see description
Language
English or German
Posted
4 years, 11 months ago
Closing in
0 minutes
Any questions left?
Ask our recruiter below for details!
Nothing found?
Filter differently and find your dream job
Jobs by Technology
Looking for a job with a specific technology? Here are our most-wanted technologies.
Jobs by Programming Language
These are our jobs filtered by programming language. Choose your stack, choose your destiny.
Jobs by Region
Already have a specific region/city in Germany in mind? Then check our most popular areas.
or see all regions
Don't miss your dream job!
Join 2000+ developers getting new jobs via their preferred platform.