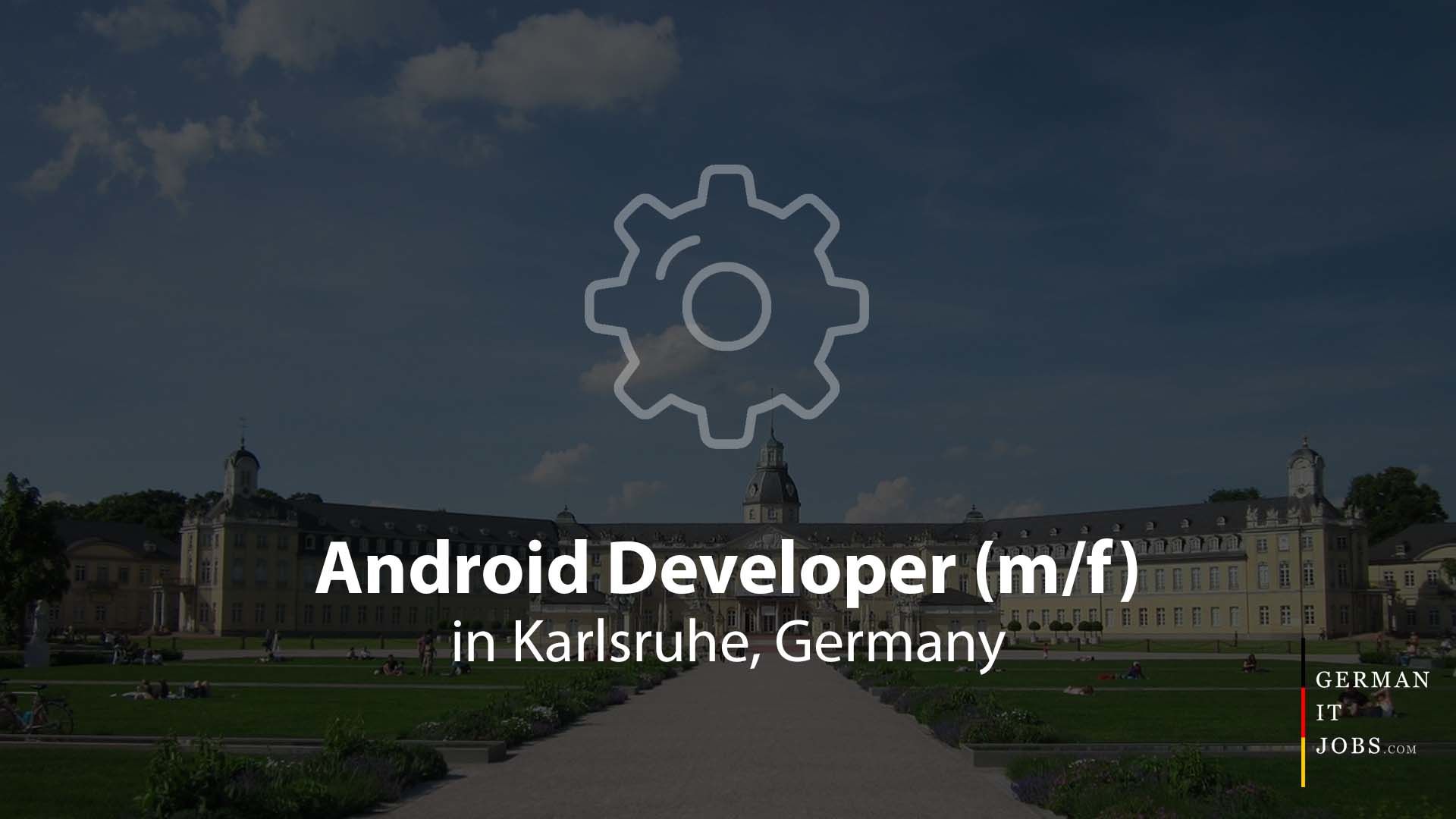 © Karl Lorey, license: all rights reserved, source: German IT Jobs
Job closed: No problem, below are the most similar jobs still waiting for your application.
Android Developer (m/f)
Android Developer (m/f)
Chat. Play. Flirt. - With over 1.000.000 users we are the biggest chat-community in Germany. We enable like minded people to get in touch with each other. You can experience our service either on the go via your iOS or Android device. Or in the comfort of your home and with high standards of security. Our users are our biggest treasure and we are trying to save them from unwanted content. We even created an emergency system to support those in need. But we are not just here for fun, our community actively stands for more tolerance and acceptance in the world. Non Profit Organizations Unicef or Amadeu Antonio Stiftung are also supported through throwing light on their activities and through charity. Our development team is growing and the need for mobile solutions is getting more important. We are therefore looking for a talented Android Developer (m/f) to join our young and ambitious team here in Karlsruhe.
Your Tasks
You will actively plan, create concepts, develop and adopt new features for and to our Android-App
You create Unit Tests
To make our App customer driven, you also will be working close to our team of volunteers and testers
Your Skills
You are motivated and higly identify yourself with your developing work
You already released a couple of Apps in the Google PlayStore and know the neccessary steps
You have a deep understanding of Java
Your Benefits
We are a stable company for 15 years and love what we are doing. Therefore we treat our employers like a family. Our culture is very family oriented and we start each day with a free breakfast. Snacks and drinks are also available for everyone. To make you feel appreciated we will give you responsibility right away. You will work with great people to achieve your monthly challenges.
Relocation
We will help you to get set up here in Germany by paying for your moving costs as well as supporting you to find an apartment in Karlsruhe.
Karlsruhe
The city was founded in 1715 by margrave Karl Wilhelm von Baden. The city was laid out on the drawing board. It consists of a central circle, containing the castle, and streets running towards the castle as radial "spokes". This pattern is still visible today. Due to the fan-like layout, Karlsruhe is known as the "fan city" (Fächerstadt).
The Rhine valley, where Karlsruhe is located, is the warmest part of Germany because it is only about 115 m above sea level and there are mountains in the east (black forest) and west (vogesen). Therefore, Karlsruhe has more sunny days than many other parts of Germany. There isn't a lot of tourist traffic to Karlsruhe.
Karlsruhe is home to the two highest federal courts of Germany, the Bundesverfassungsgericht (Federal constitutional court) and the Bundesgerichtshof (Supreme federal court). Because of this and other administrative facilities, Karlsruhe has a reputation as a city of civil servants.
Karlsruhe University
Karlsruhe has a large technical university, as well as several other colleges. The presence of the technical university has promoted the city somewhat in the world of Free and Open Source Software: Karlsruhe was the home of LinuxTag until 2005.
Your place of work
Find out about the job's city and where you're going to live.

Karlsruhe
Home to one of the best technical universities in Germany and a big tech and startup ecosystem while still being close to the Black Forest.
Similar jobs
Not the perfect job for you?
The following opportunities could be your perfect match.
Sorry, no similar jobs at the moment.
It's too late...
Sorry, the application deadline is already over. Sign up to get informed about open positions first and never miss a job again.
Job Facts short and efficient - how Germans like it
Location
Karlsruhe
Region
Karlsruhe
Category
Startup
Employment
full time
Work-week
35 - 40h
Employment start
ASAP
Salary
negotiable
Relocation
several relocation benefits, see description
Language
English or German
Posted
4 years, 7 months ago
Closing in
0 minutes
Any questions left?
Ask our recruiter below for details!
Nothing found?
Filter differently and find your dream job
Jobs by Technology
Looking for a job with a specific technology? Here are our most-wanted technologies.
Jobs by Programming Language
These are our jobs filtered by programming language. Choose your stack, choose your destiny.
Jobs by Region
Already have a specific region/city in Germany in mind? Then check our most popular areas.
or see all regions
Don't miss your dream job!
Join 2000+ developers getting new jobs via their preferred platform.